Youth Ministry
St. Patrick Youth Ministry offers programming and support for teens in grades 6 through 12 and their parents.
Who We Are
VISION
St. Pat's Youth Ministry strives to offer opportunities for teens of the Brighton area to ignite their faith and encounter Christ, working under the St. Patrick Parish Mission.
MISSION
The Mission of St. Patrick Catholic Church is to make Spirit-filled missionary disciples of Jesus Christ for the glory of God the Father. The Core Values of St. Patrick are Unconditional Belonging and "I am Third".
St. Pat's Youth Ministry strives to accomplish this by executing the core parish strategies: Seeking the Lost, Encountering the Love of God, and Forming Intentional Disciples.
St. Pat's Youth Ministry forms Spirit-filled missionary disciples of Jesus Christ by...
Forming relationships

Having fun

Learning about and embracing our Catholic tradition and identity

Rooting ourselves in prayer

Empowering teen leaders
St. Pat's Youth Ministry lays a strong foundation of faith, rooted in the presence of Christ through the Eucharist and through the joyful pursuit of God's will. St. Patrick Youth Ministry strives to inspire and empower each and every young person at St. Patrick to share the Good News of Christ in their everyday lives.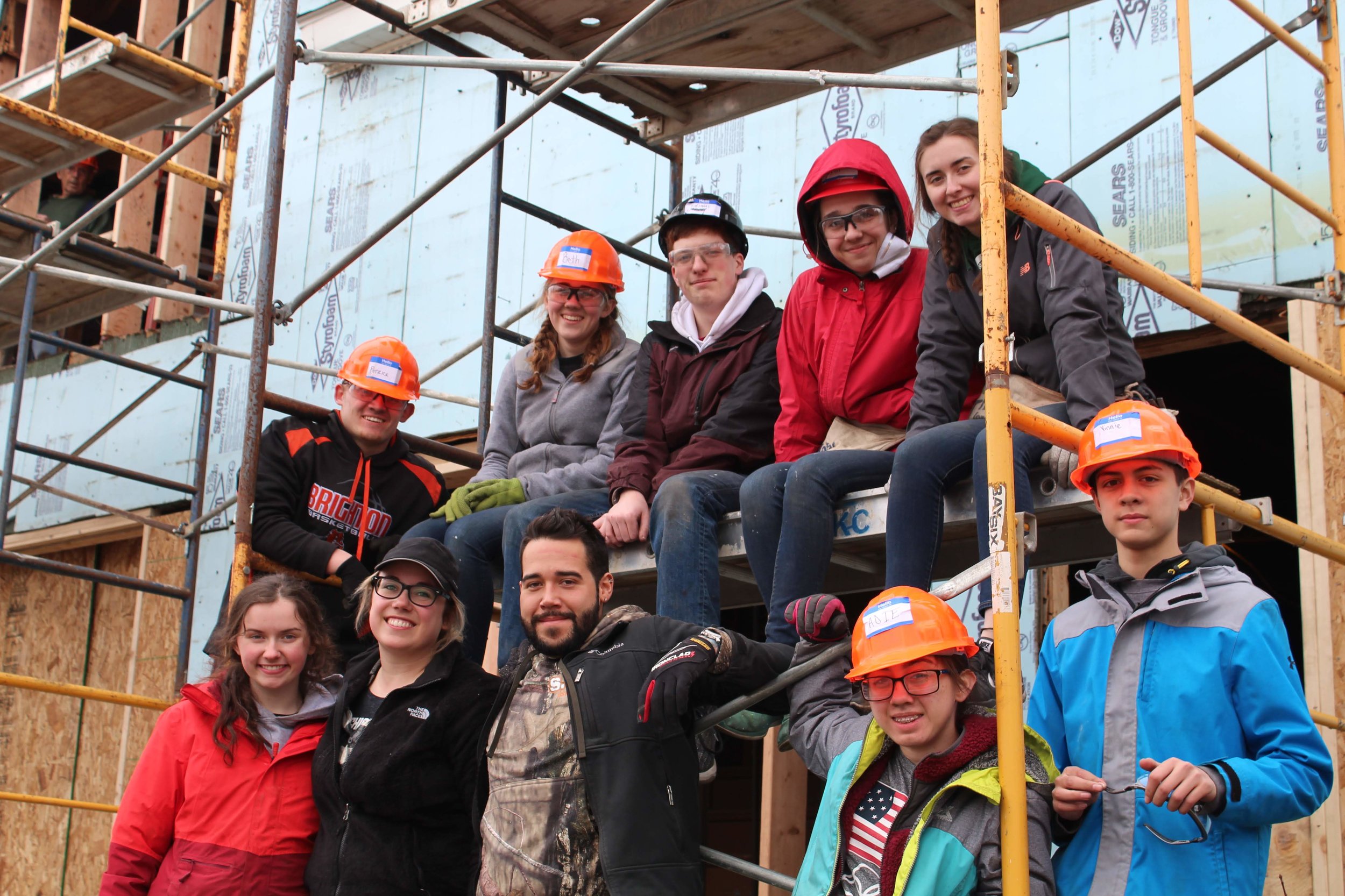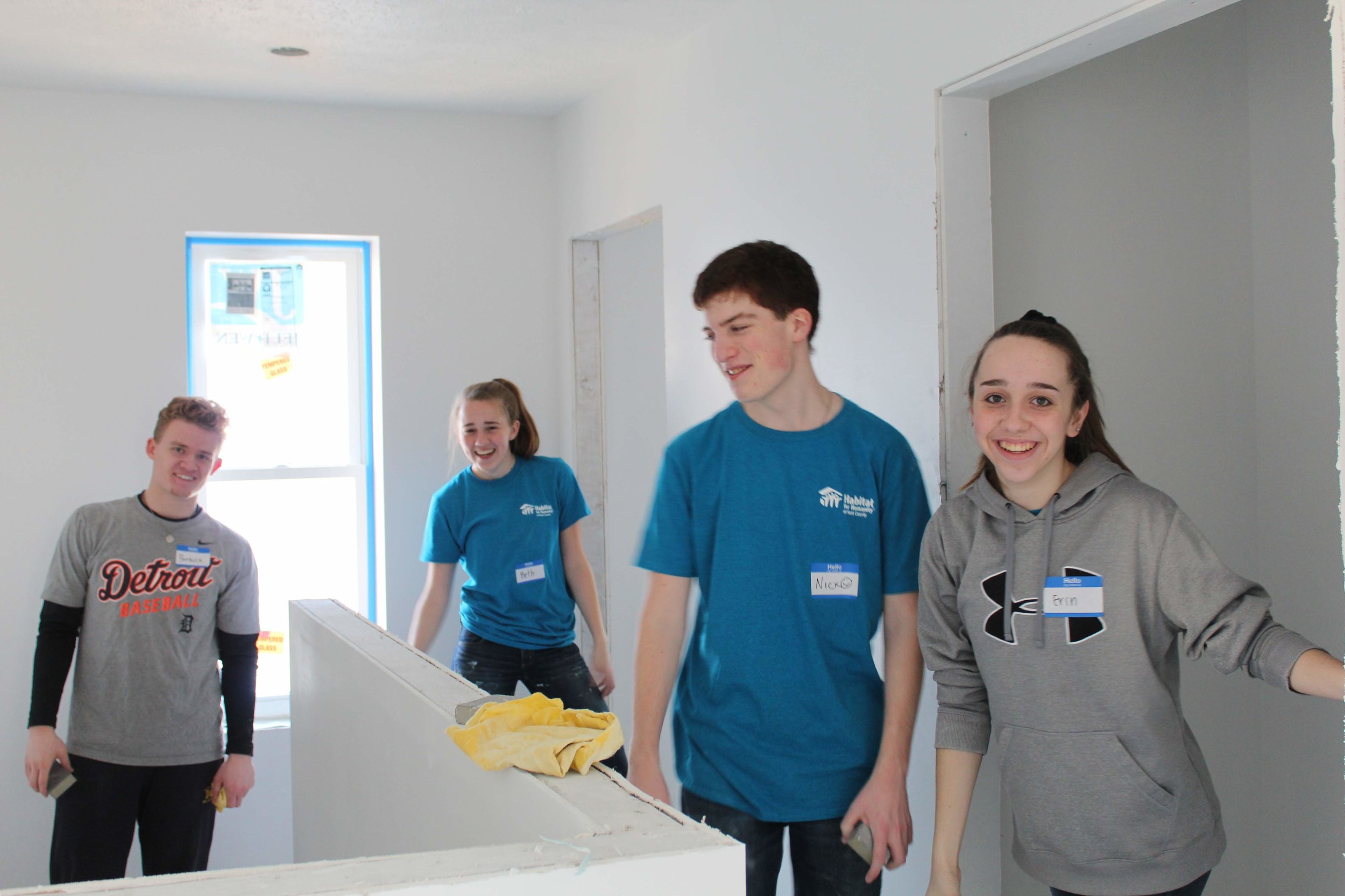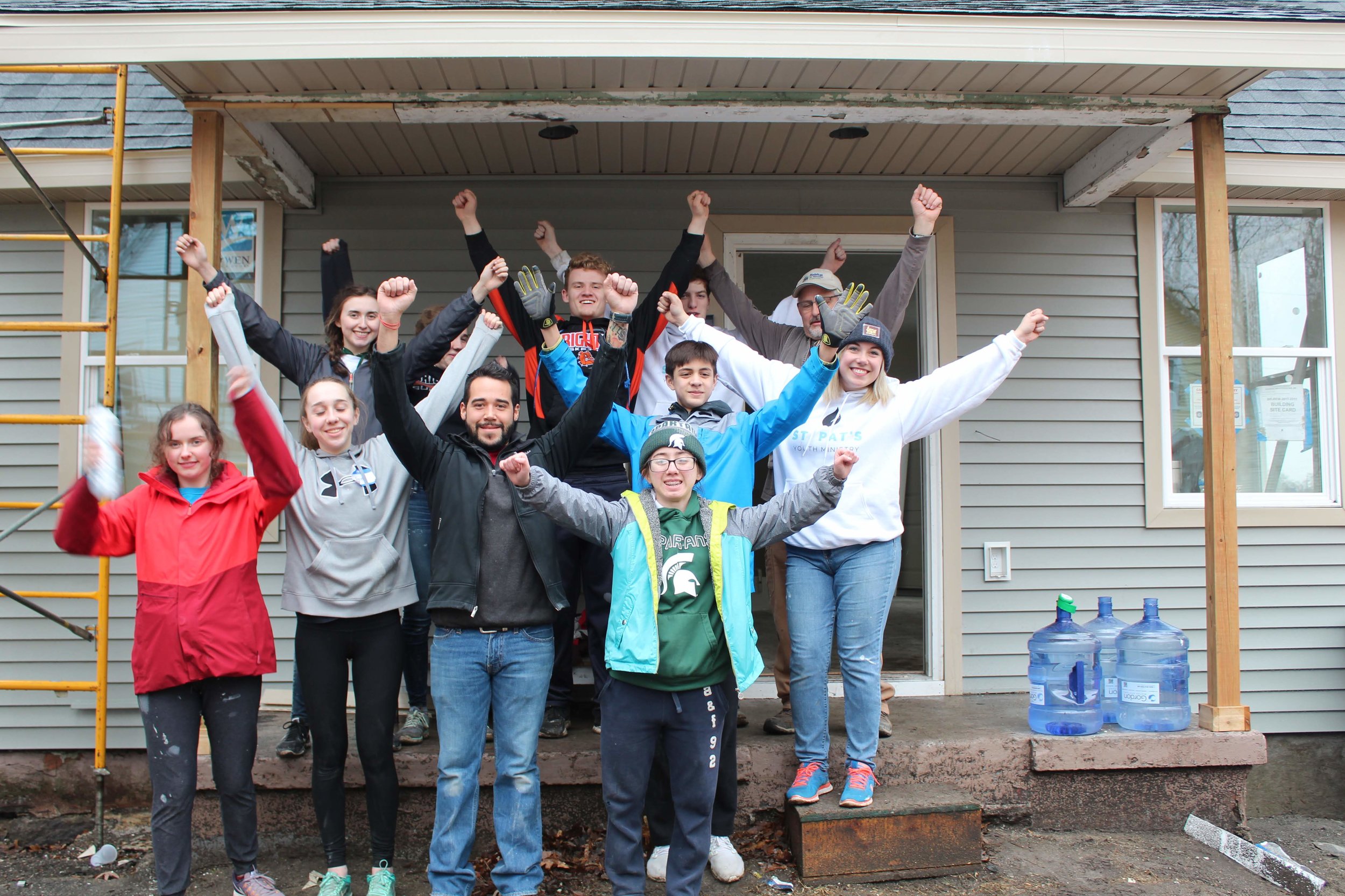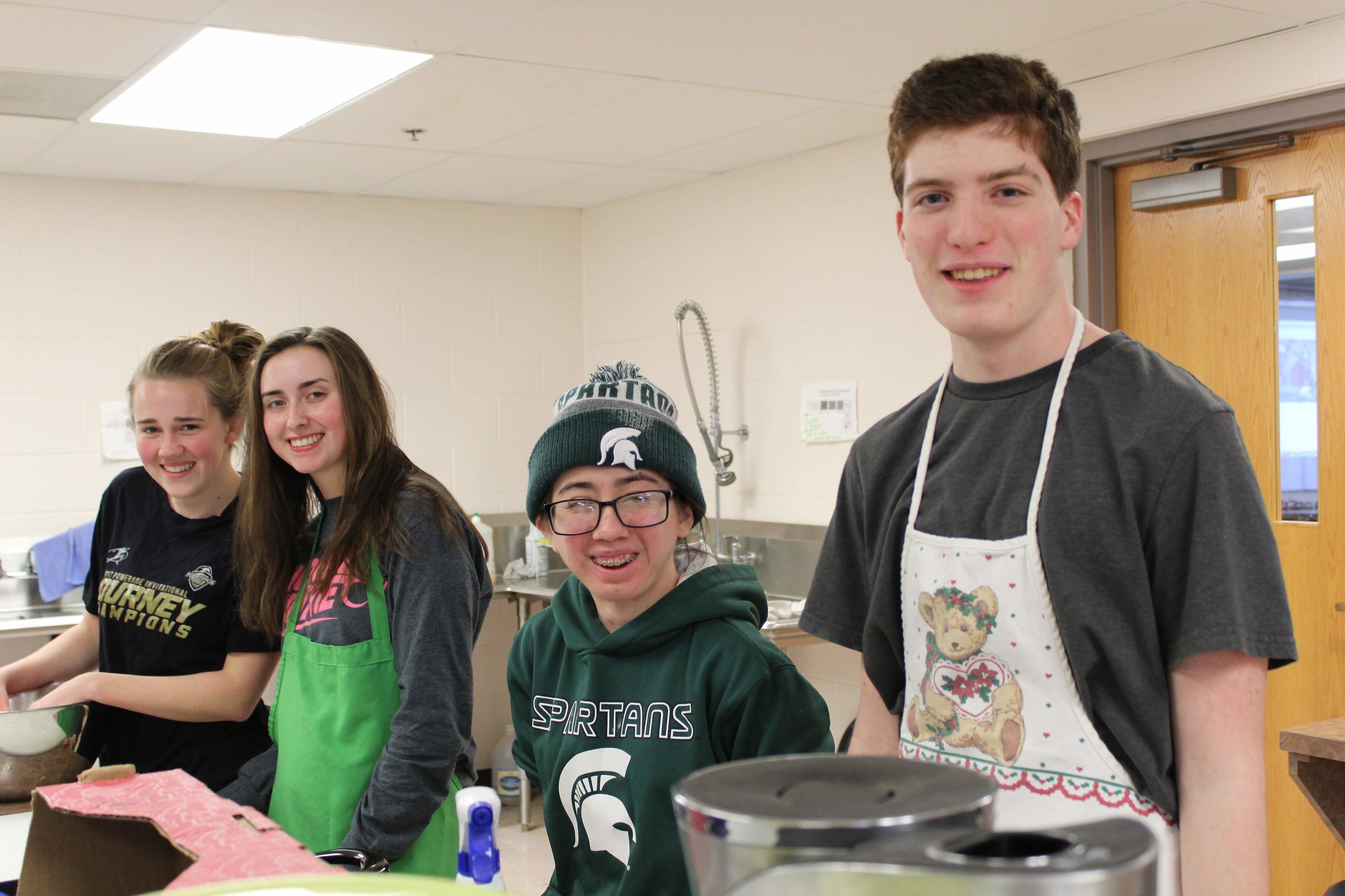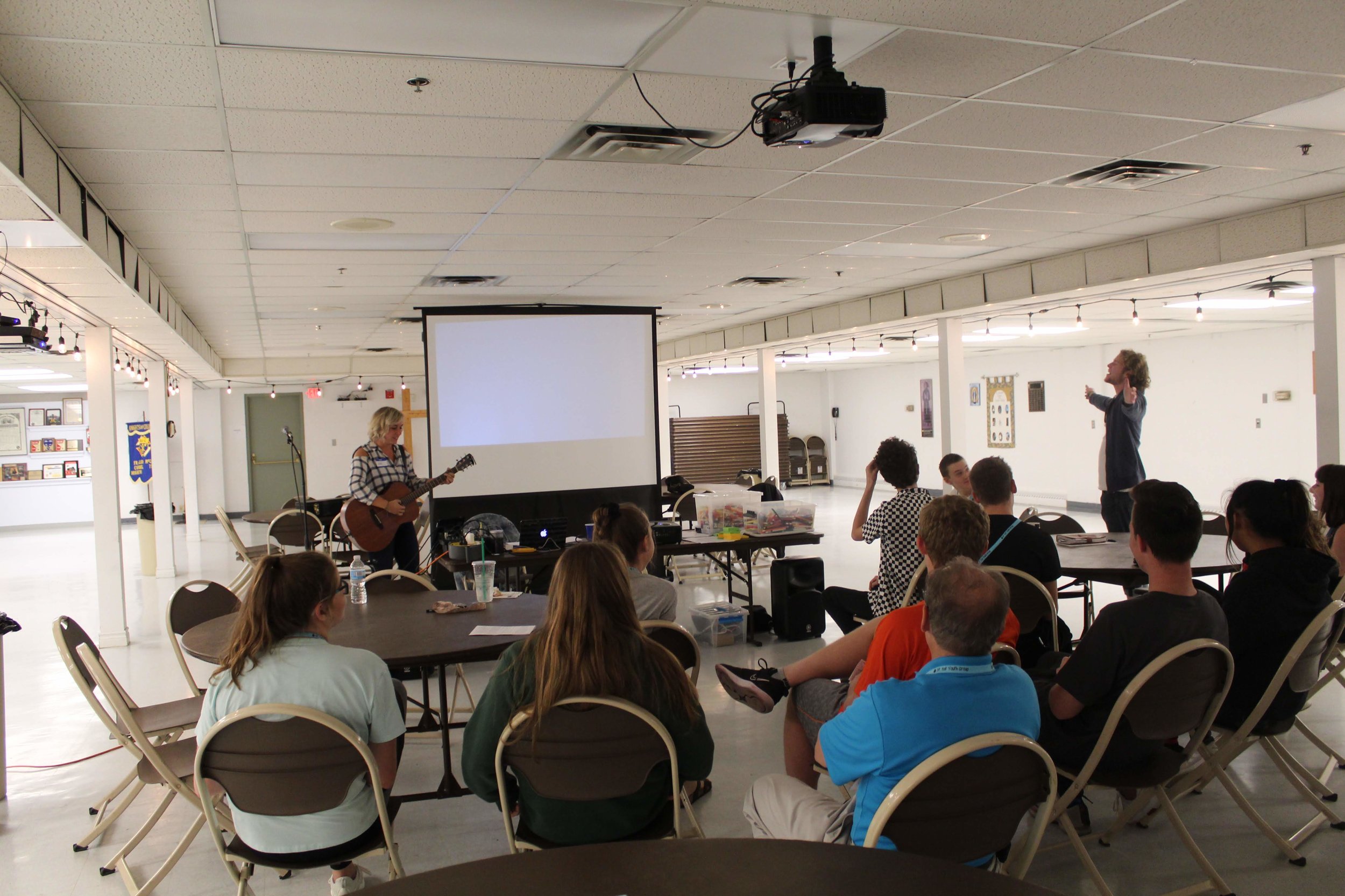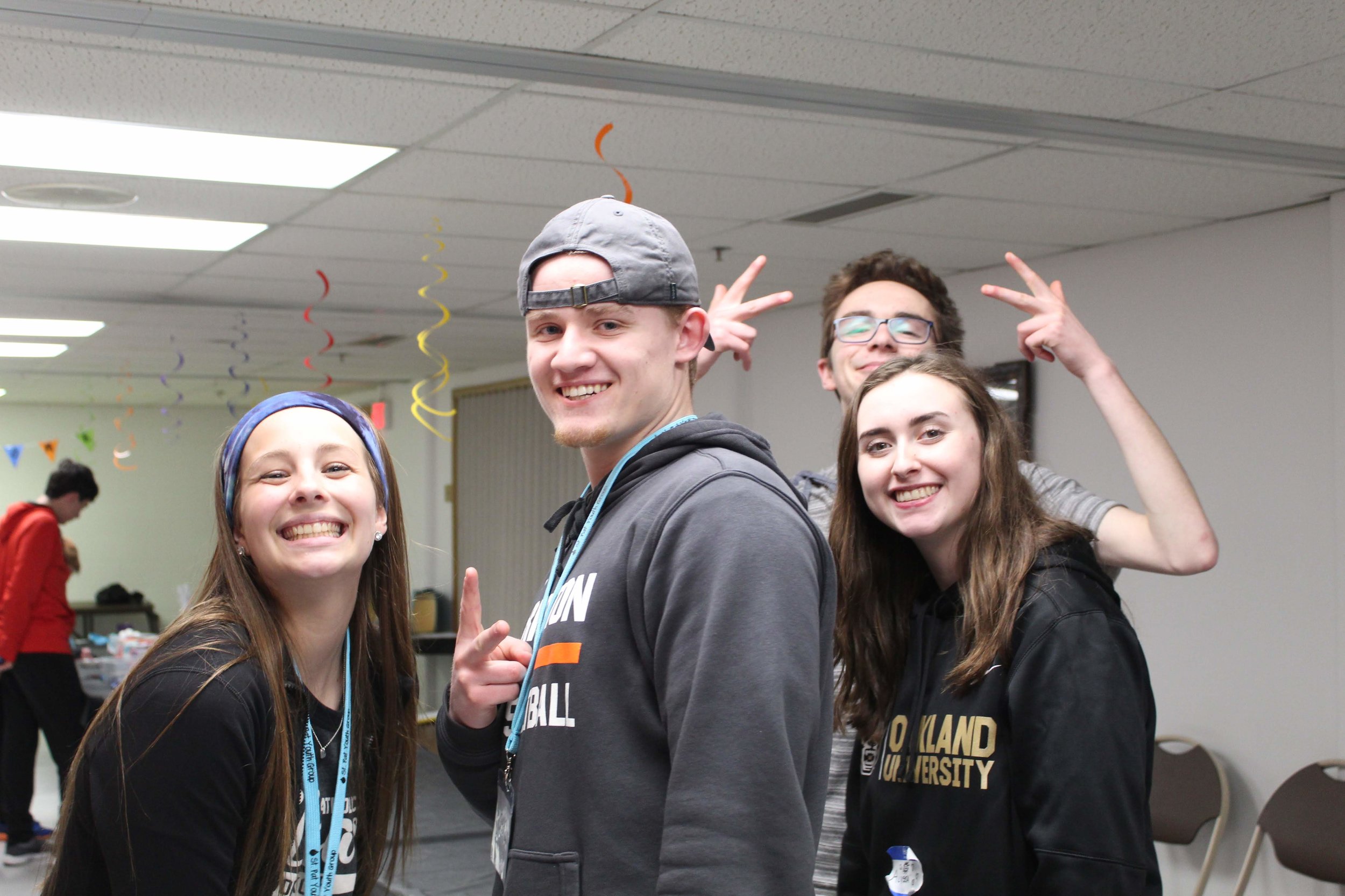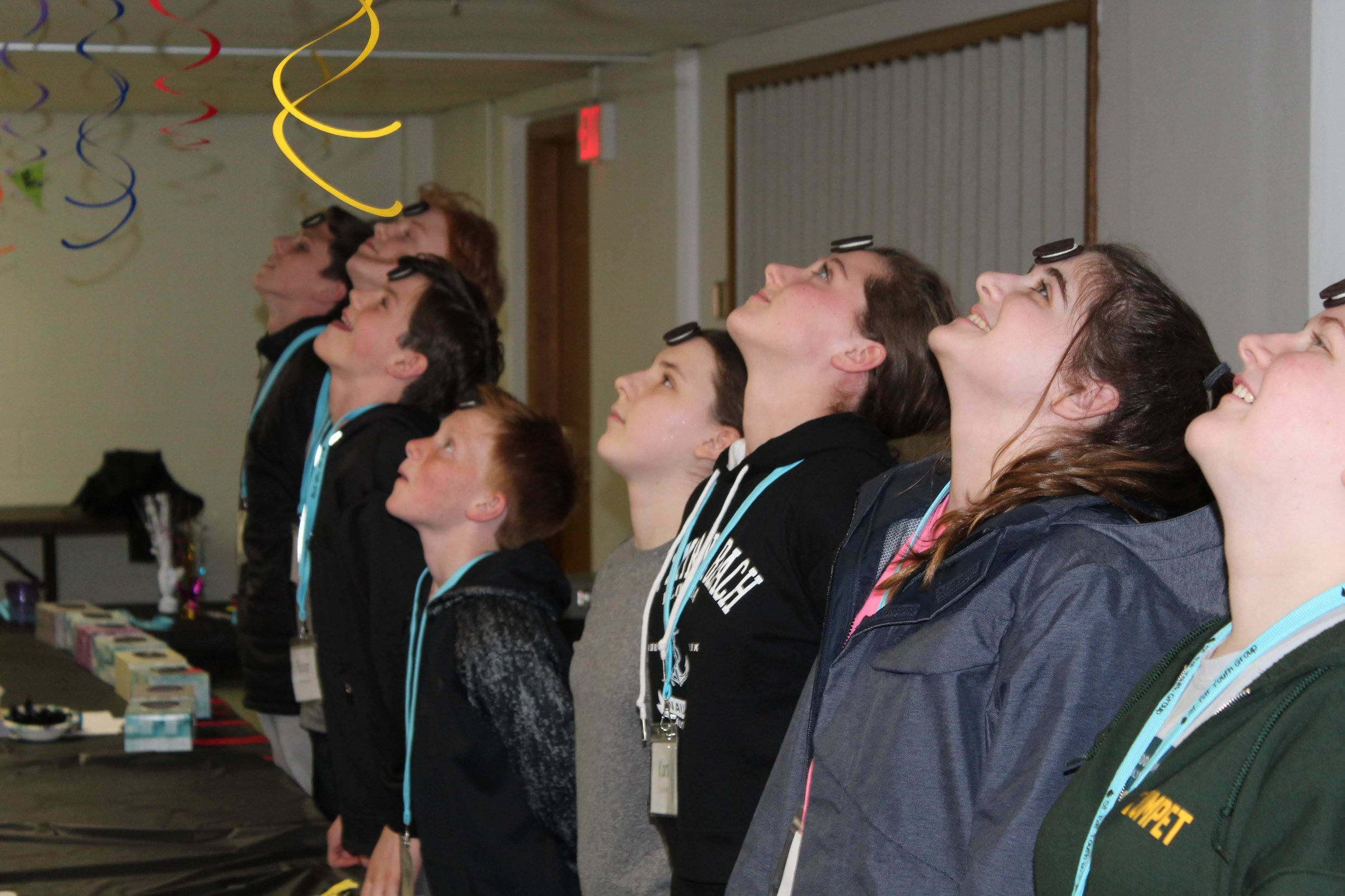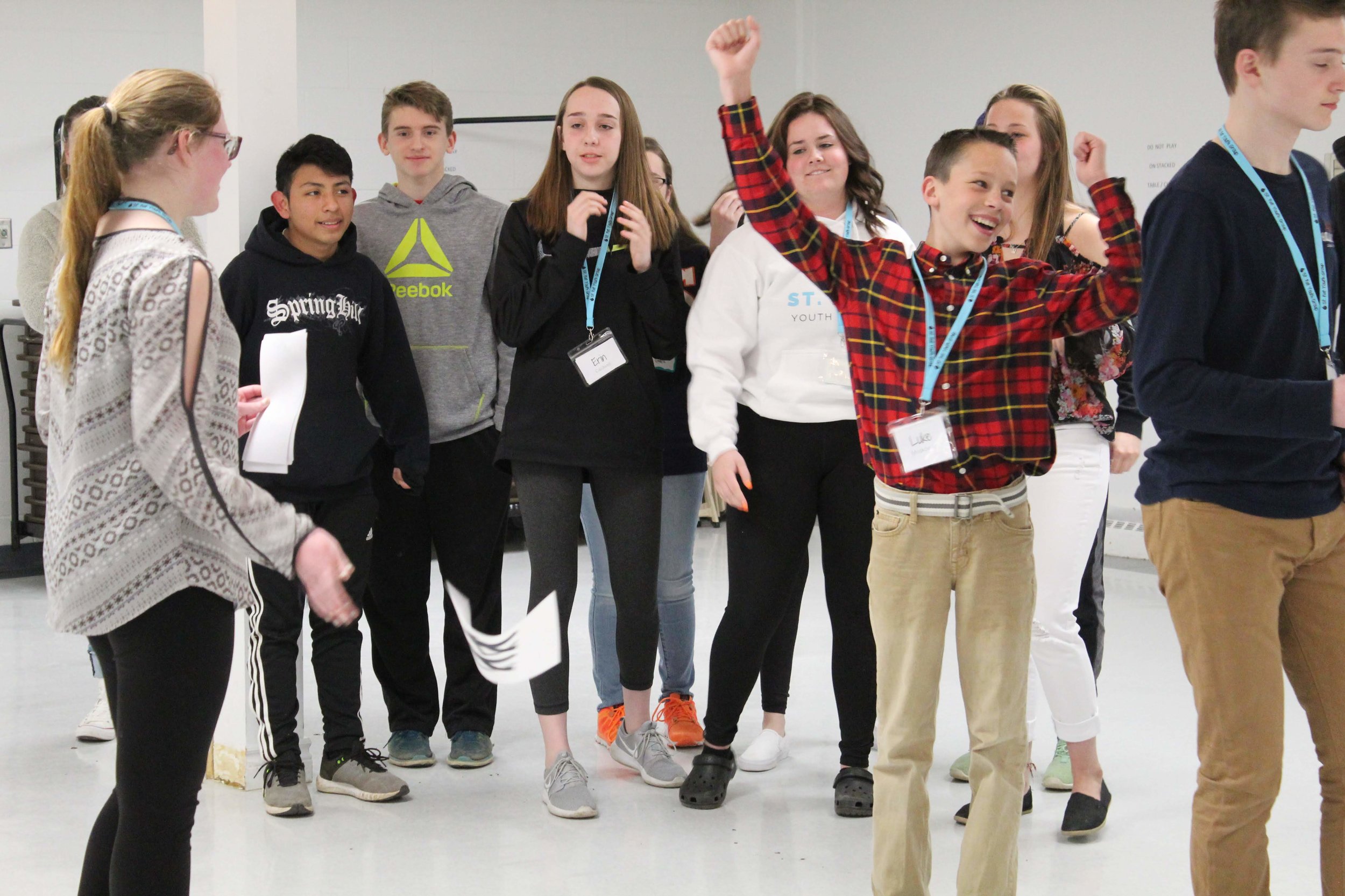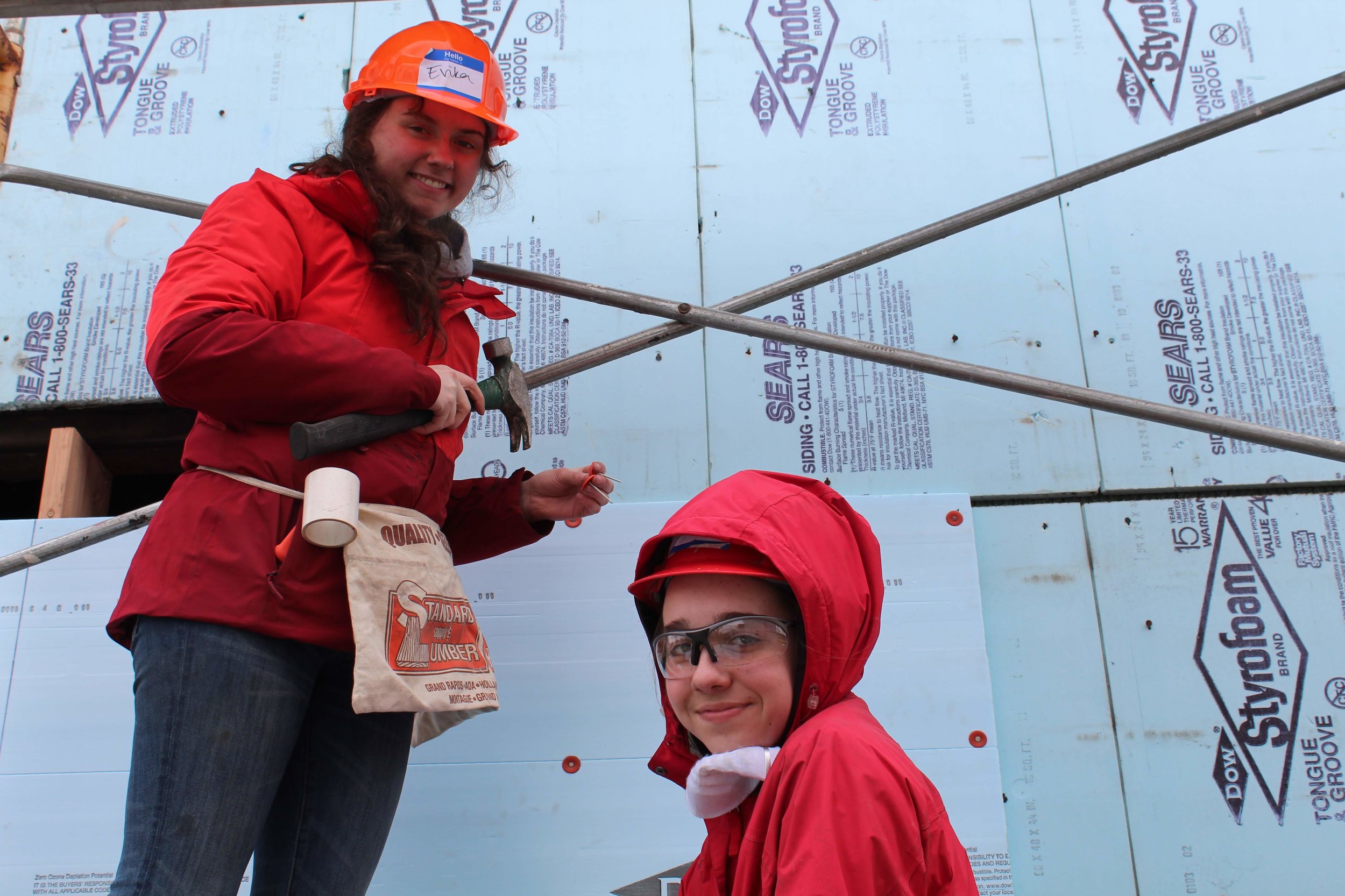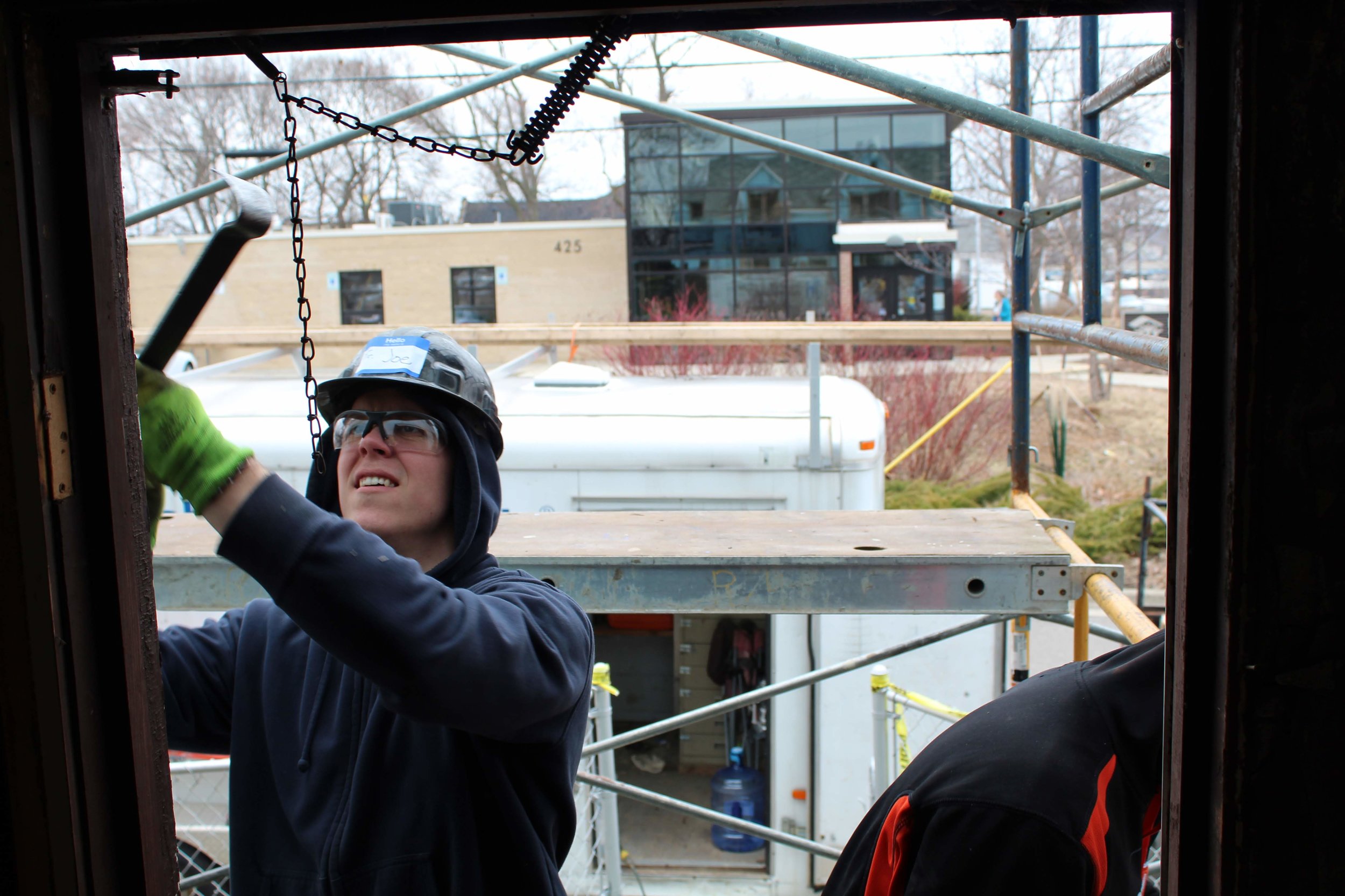 High School
Teens in grades 9 through 12 are invited to join us Sundays from 6 to 8PM in McCann Hall for our weekly Life Nights. At Life Nights, teens are invited to have fun and build friendships, ask the tough life questions, and deepen their faith through Jesus Christ. Dinner is provided with a suggested donation.
In addition to weekly Life Nights, St. Pat Youth Group also participates in a variety of other events throughout the year, including: mission trips, conferences, camps, fun trips, and more.
Middle School
Teens in grades 6 through 8 are invited to join us throughout the year at Edge Nights (on select Sundays from 3:30pm - 5:00pm in McCann Hall).
Edge offers the opportunity for middle school youth to have fun and build friendships, but also dive into more complex questions regarding how our faith fits into the daily lives of middle school youth. This is a time to ask the tough life questions, and dive deeper into faith through Jesus Christ.
St. Pat's Middle School Youth Group also participates in a variety of other events throughout the year, such as conferences and other fun trips.
Summer Trips
Diocesan Youth Leadership Camp
June 16-21, 2019
The Diocesan Youth Leadership Camp or for short DYLC, is a weeklong leadership camp in which parishes send their teens with the most potential for leadership development. For over 30 years the Diocese of Lansing has trained over 3,000 teens to be leaders not only in their youth groups or parishes, but in their communities. They are trained to be missionary disciples both in the present and in the future. DYLC, rooted in prayer, has sessions focused on small group development, listening, communication, affirmation, small group dynamics, small group facilitation, planning group events, Trust, the Vision of Ministry, and Servanthood. Throughout the week there is daily Mass, Reconciliation and adoration. Through these sessions and components they are rooted in Christ with the effort of having them being the branches and bring others to Him. Small discipleship groups are a huge component of this week. Every session and most prayers provide a small group experience. DYLC takes place at St. Francis Retreat Center in Dewitt, MI.
Catholic Heart Work Camp
June 23-28, 2019
CHWC provides parish youth groups, teens and adult leaders service opportunities to restore homes and HEARTS, feed the hungry, lift the spirits of children, bring joy to the elderly and disabled, and offer assistance while partnering with social agencies.
Our aim is to provide nothing short of amazing Catholic mission trips! Each Workcamp is equipped with a summer staff, director, manager, musician, nurse and priests to celebrate mass/confession. It is a youth-friendly and Christ-centered week of caring for others. Catholic HEART Workcamp faithfully and enthusiastically serves the Roman Catholic Church and its teachings, and is an excellent opportunity to "love the least of these".
Steubenville Conference
July 19-21, 2019
See what love the Father has bestowed on us, that we may be called children of God." -1 John 3:1
At the core of our being is a desire for meaningful connection and authentic relationship. We long to love and be loved, but how often do we just feel lonely?
As we search for ways to escape these feelings of isolation, there comes a small, quiet whisper that pierces through to the depths of our heart: "You are never alone, because you are Mine."
This summer, over 50,000 Catholic teens across North America will attend one of 24 Steubenville Youth Conferences to encounter the God who calls us His sons and daughters. Come and experience His overwhelming love for you. You belong here.
Steubenville LEAD
July 15-19, 2019
Franciscan LEAD is a five-day, Christ-centered, sacrament-soaked, prayer fueled immersion in Catholic teachings on leadership, evangelization, and discipleship inspired by the life and witness of St. Francis of Assisi. Our leadership philosophy is based on the foundation that youth leadership flows from a personal relationship with Christ. Therefore, we first give teens the tools to grow closer in their relationship with Jesus and then give them the essentials for servant leadership and evangelization.
LT PARENT LIFE
As a "LifeTeen Parish", our community has access to all sorts of resources - including an entire website dedicated to helping parents. This site has reflections, articles, videos and more on almost every topic you could think of, designed for parents to be better equipped to live out the daily Catholic lifestyle in their families. Topics include: marriage, parenting, family, and faith. To get access to these resources, do the following:
1. Go to: http://ltparentlife.com/
2. Create an account (You will need our parish code. It is "Patrick48116".
3. Set the website as a bookmark so you can enjoy its resources all the time! New content is published weekly.